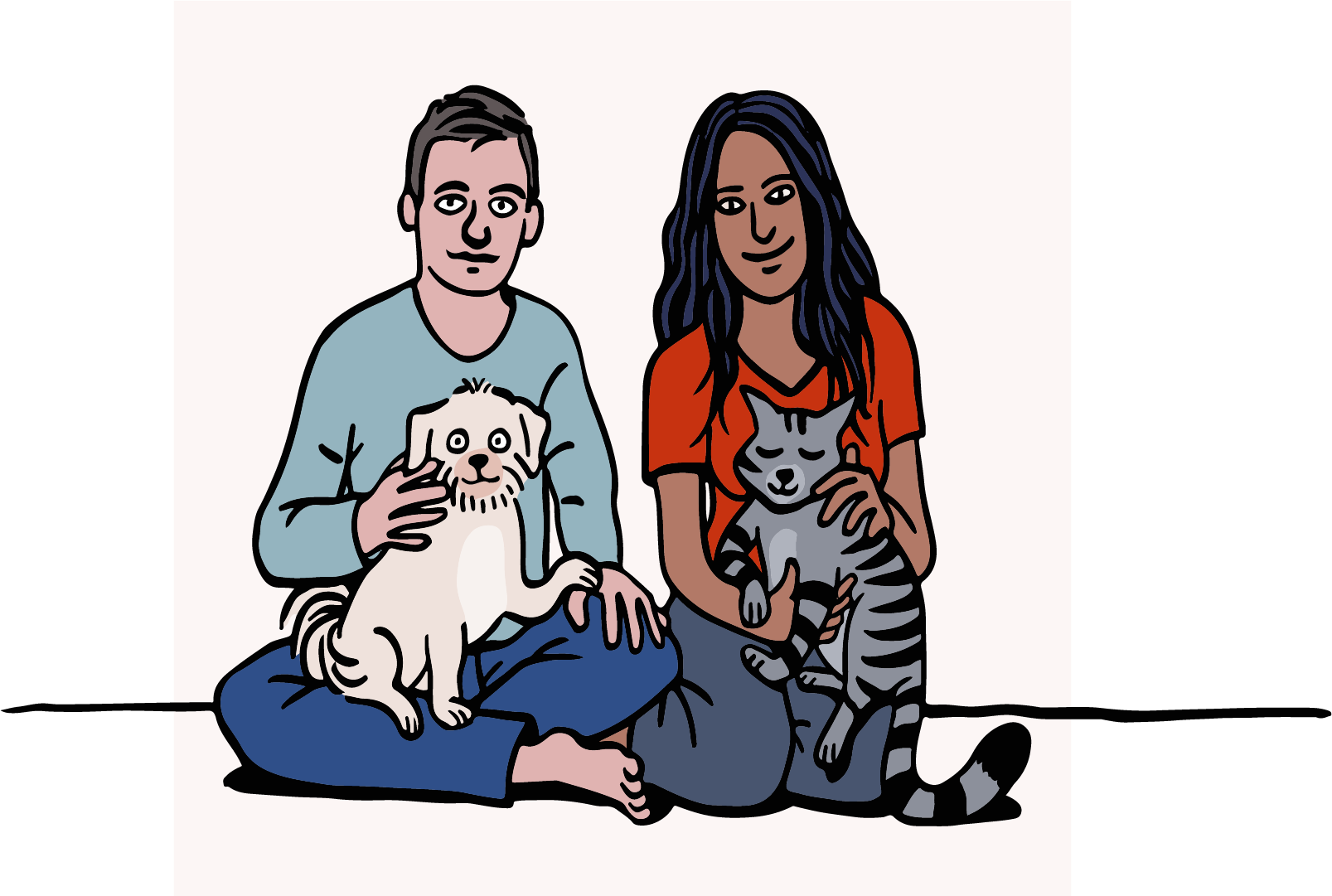 Our Story
Hiya, I'm Aneisha and this is Jack to my right and Smudge and Boo on our laps. We started Scrumbles back in 2018 with a mission for pretty poops for all pets. Since then we've been on one rollercoaster of a ride. Here's the ups, downs, and cheesy selfies we've taken along the way.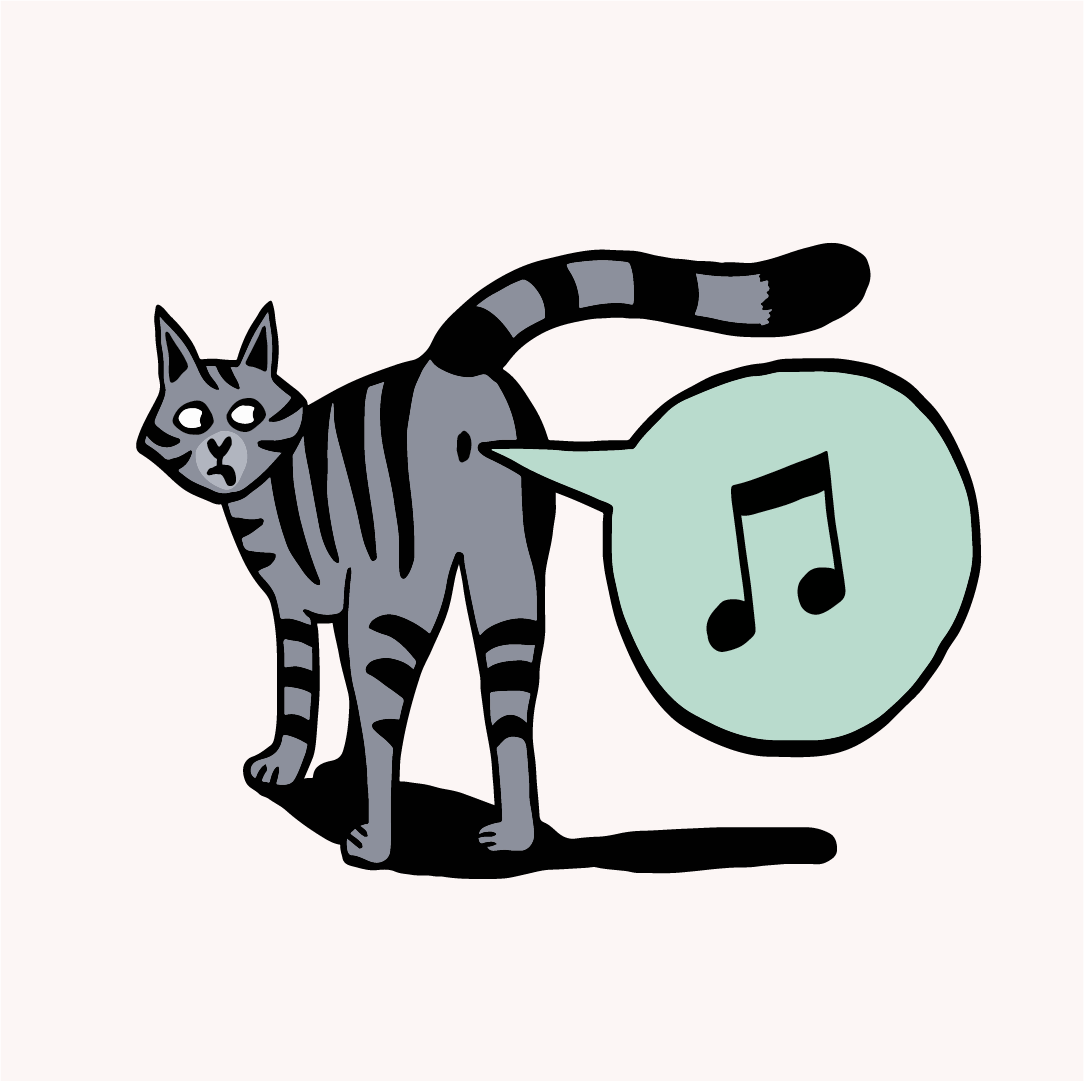 2017
It all began with a smelly poop and loud toot
Smudge and Boo are our world and like any pet parent, we want them to live adventurous long lives. We'd tried various foods over the years but struggled with upset tummies and poor quality poos. A trip to the vets proved helpful (albeit ££££) and we returned armed with a probiotic paste to calm their sensitive stomachs and improve digestion. It worked wonders and the Scrumbles adventure began to put happy guts at the forefront.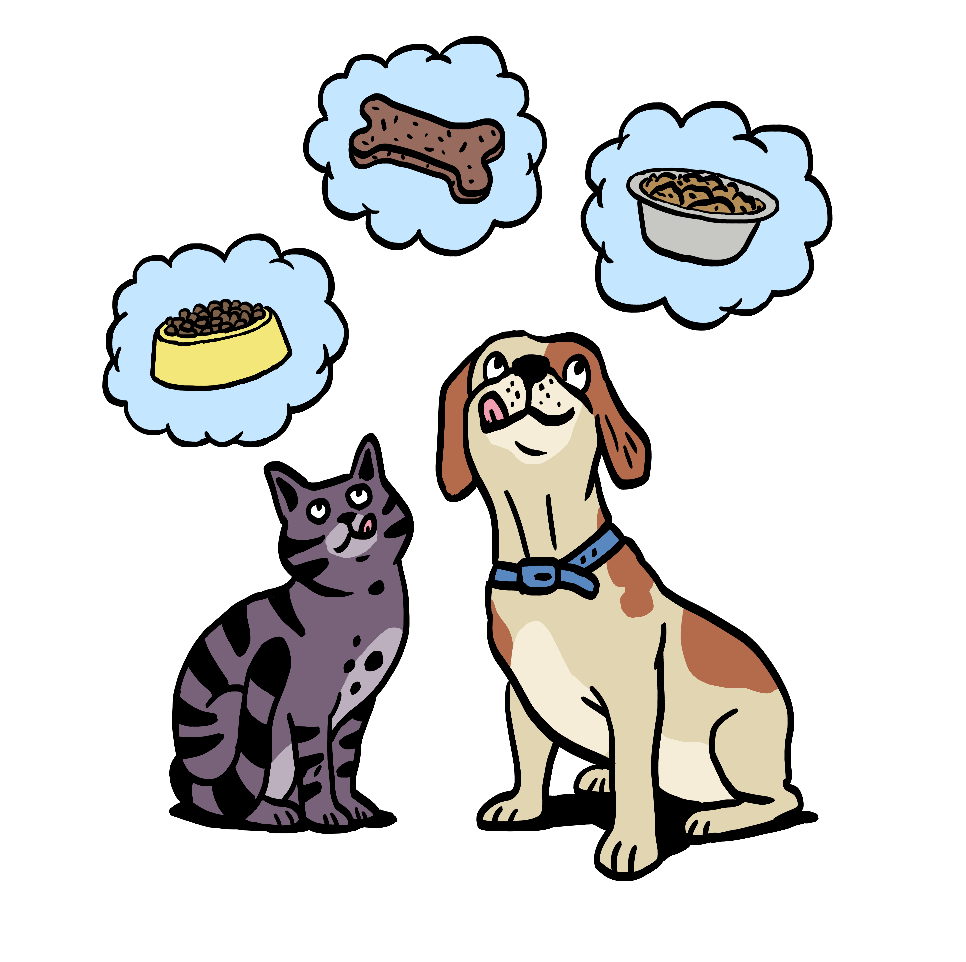 2018
Scrumbles was born
Now obsessed by the power of probiotics, we realised there was no good quality (and affordable) pet food out there that had them included, so we took matters into our own paws. We spent a year studying canine and feline nutrition, then with the help of expert nutritionists, ceaselessly experimented with recipes to create the optimal nutrition for cats and dogs that they also loved to eat. After a solid year and a half of testing – and a lot of poo selfies – Scrumbles was born.

2018
The Den
At the ripe old age of 4 months we had the chance to go on Dragons Den which we latched onto with both hands. After over four hours of grilling Deborah Meaden made us an offer for £60k. We thought short and easy, then Jack rejected it. So speedily in fact that the majority of subsequent articles questioned whether we were divorcing. We haven't. #SozzaDebs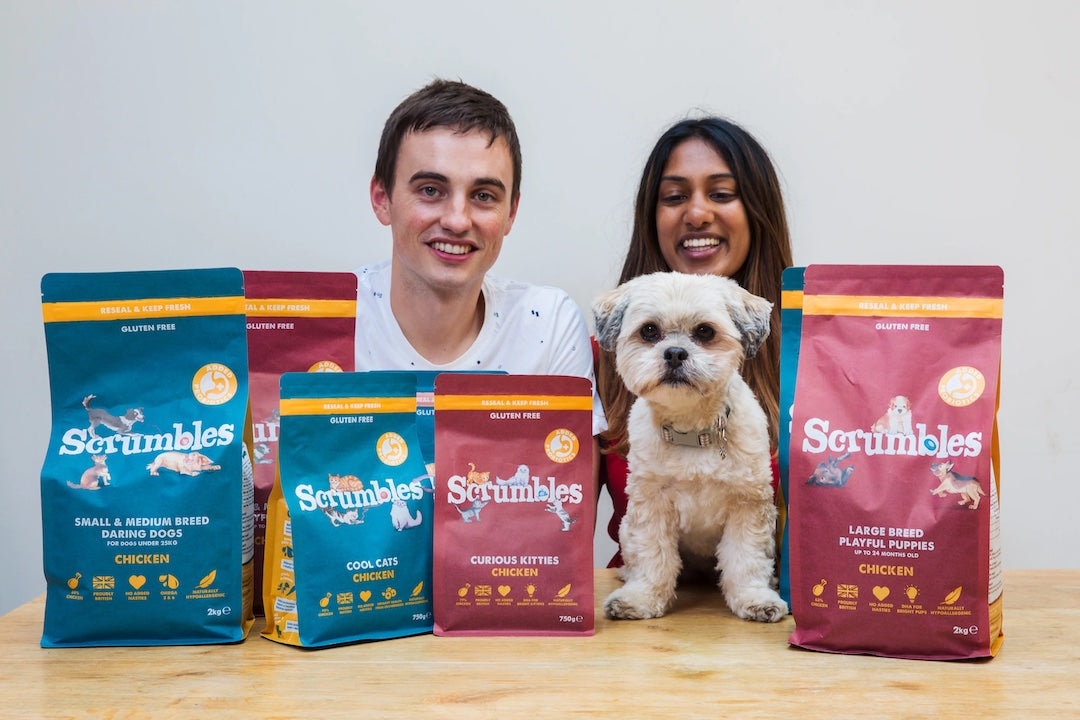 2019
It's what's on the inside that counts
Our very first bags looked like this (dodgy), and had (silly) names like Daring Dogs and Curious Kittens. If you in fact prefer these, please email us at dontemailus@aol.com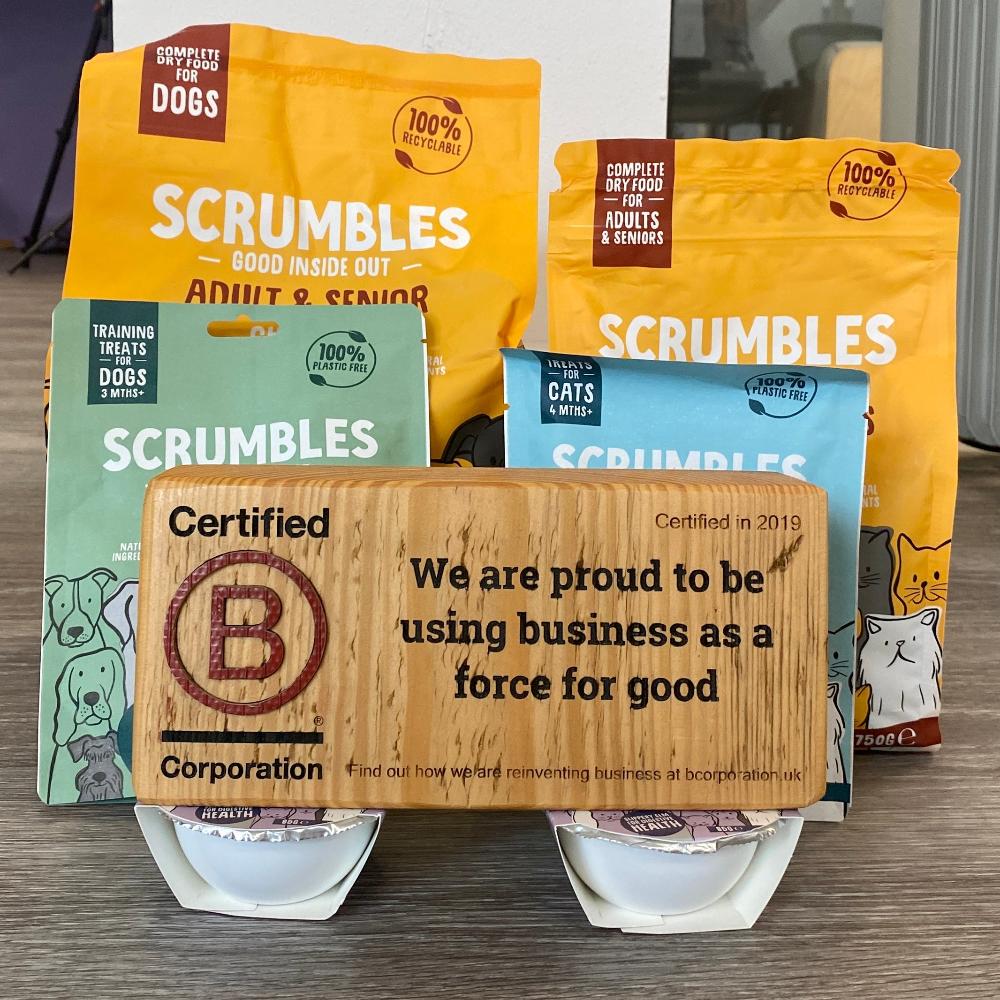 2019
B Corp betches
We were the 2nd ever pet food company to certify as an ethical B Corp ... in the world! We even got a piece of wood to prove it.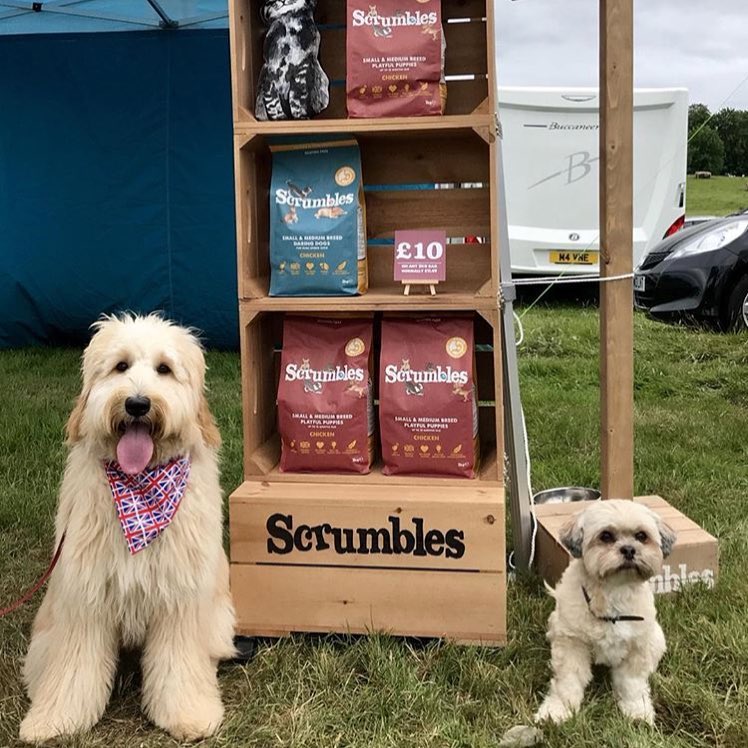 2019
Sell, sell, sell
One of the main reasons our story hasn't ended already is due to the pretty serious graft we did selling our goodies. We trecked from dog show to cat show to hooman show, and any other species show in-between. We also bagged ourselves our first ever retail listing with Ocado. We'll forever love you for that Ocado!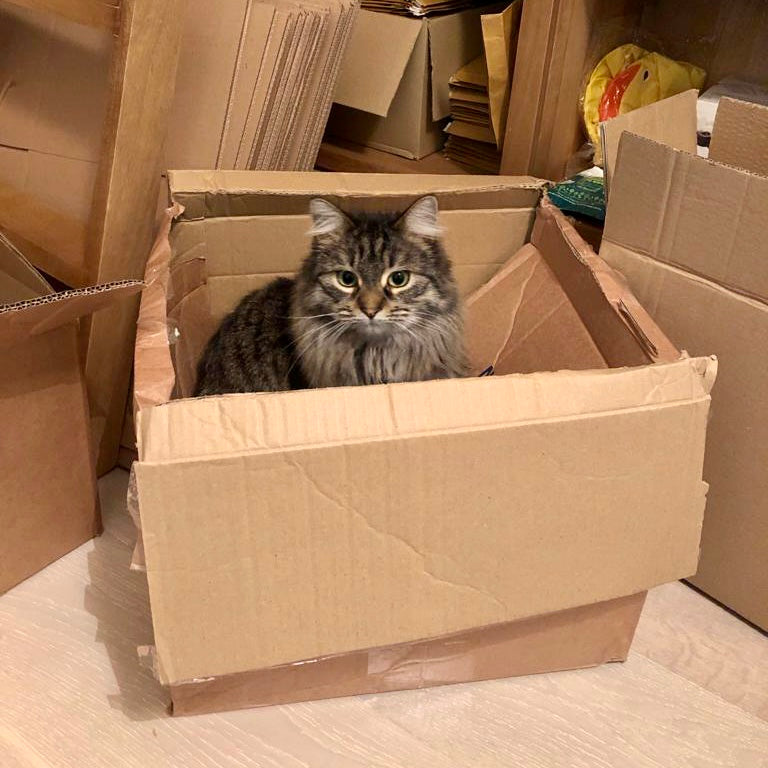 2019
Hells kitchen no more
Having attracted many a fresh new furry face from our TV appearance and B Corp status, we soon scaled out of our kitchen/Scrumbles storage room and moved into our first proper office. Much to the disappointment of Boo...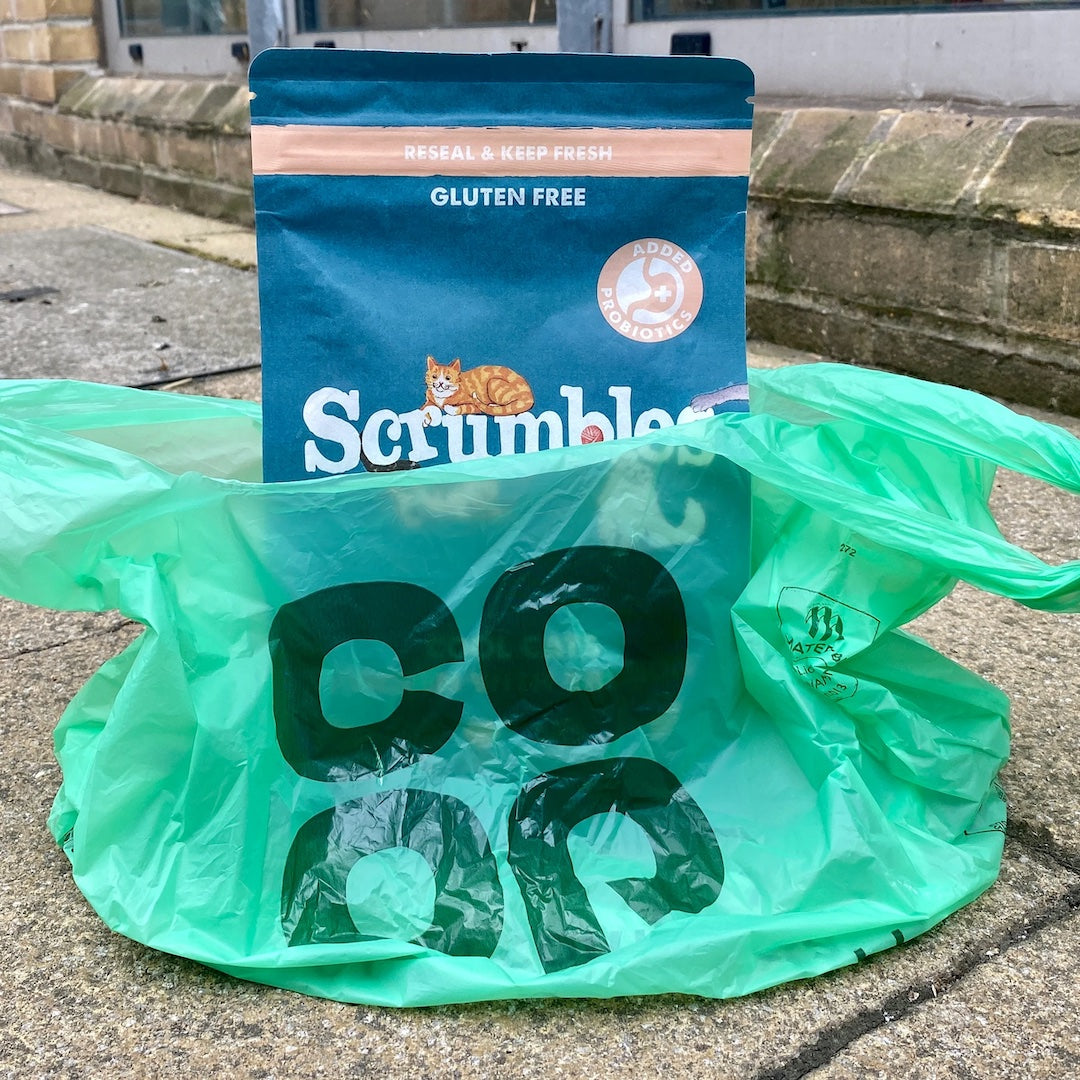 2019
Scrumbles on the shelves
We got our very first in-store listing in Co-op. 10 stores to be precise, for 8 weeks only, but it was a start!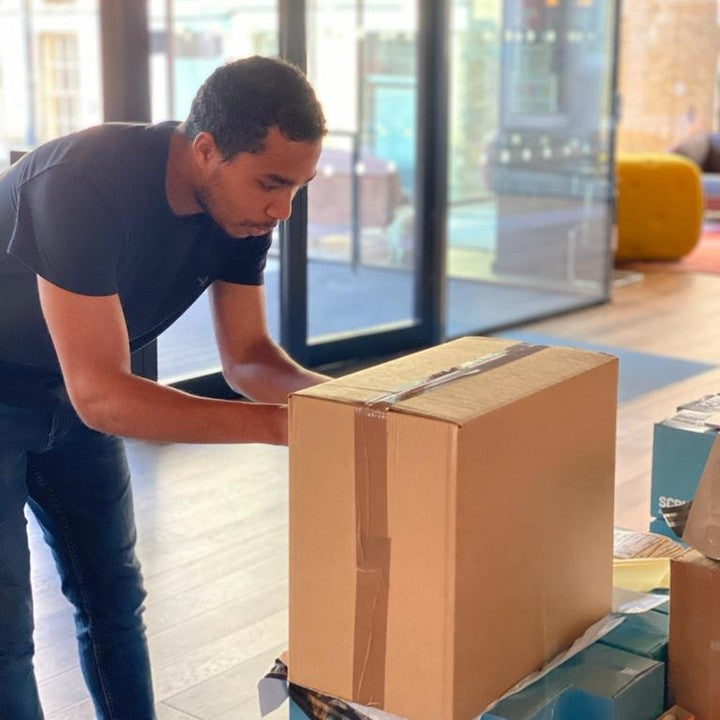 2019
Fresh faces
Jack was starting to peeve me off, so we brought in our first ever employee. Say hi to Rene! We won't mention the fact he then left us to move to Canada for two years, as thankfully he has since returned.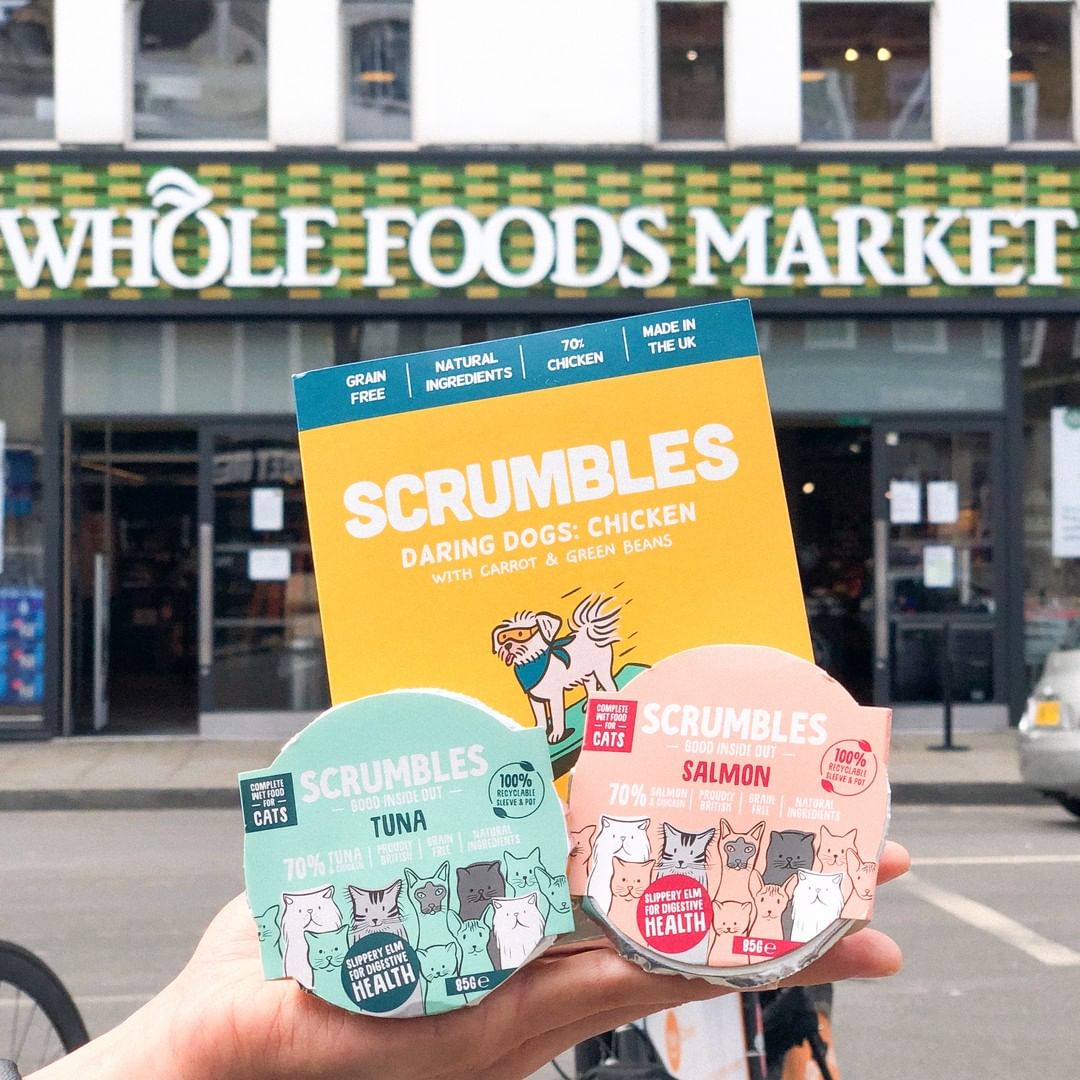 2020
Supermarket sweep
We launch into Pets at Home, Wholefoods and Amazon.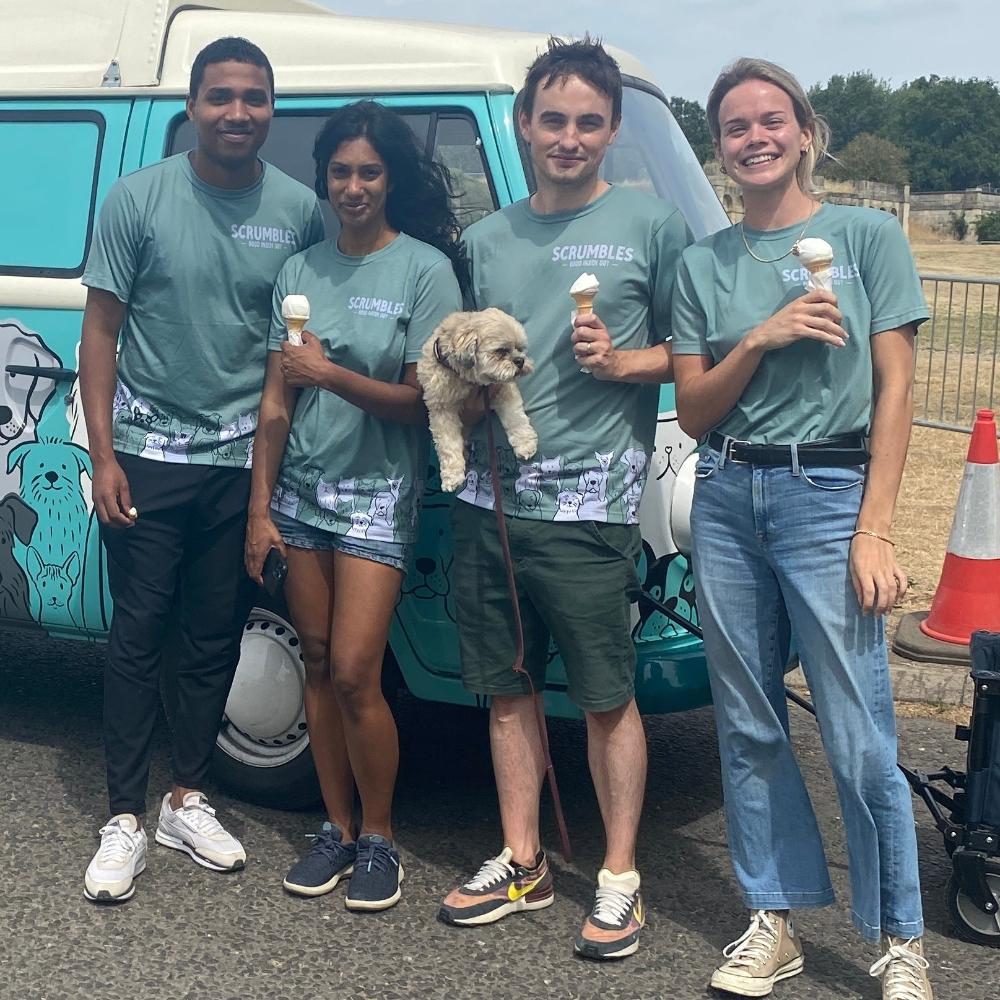 2020
Tash graces us with her presence
With plenty of work needed doing we bring in our 2nd employee, Tash. Or Smash as we found out her family nicknamed her. We're sure she'd love you to know that too.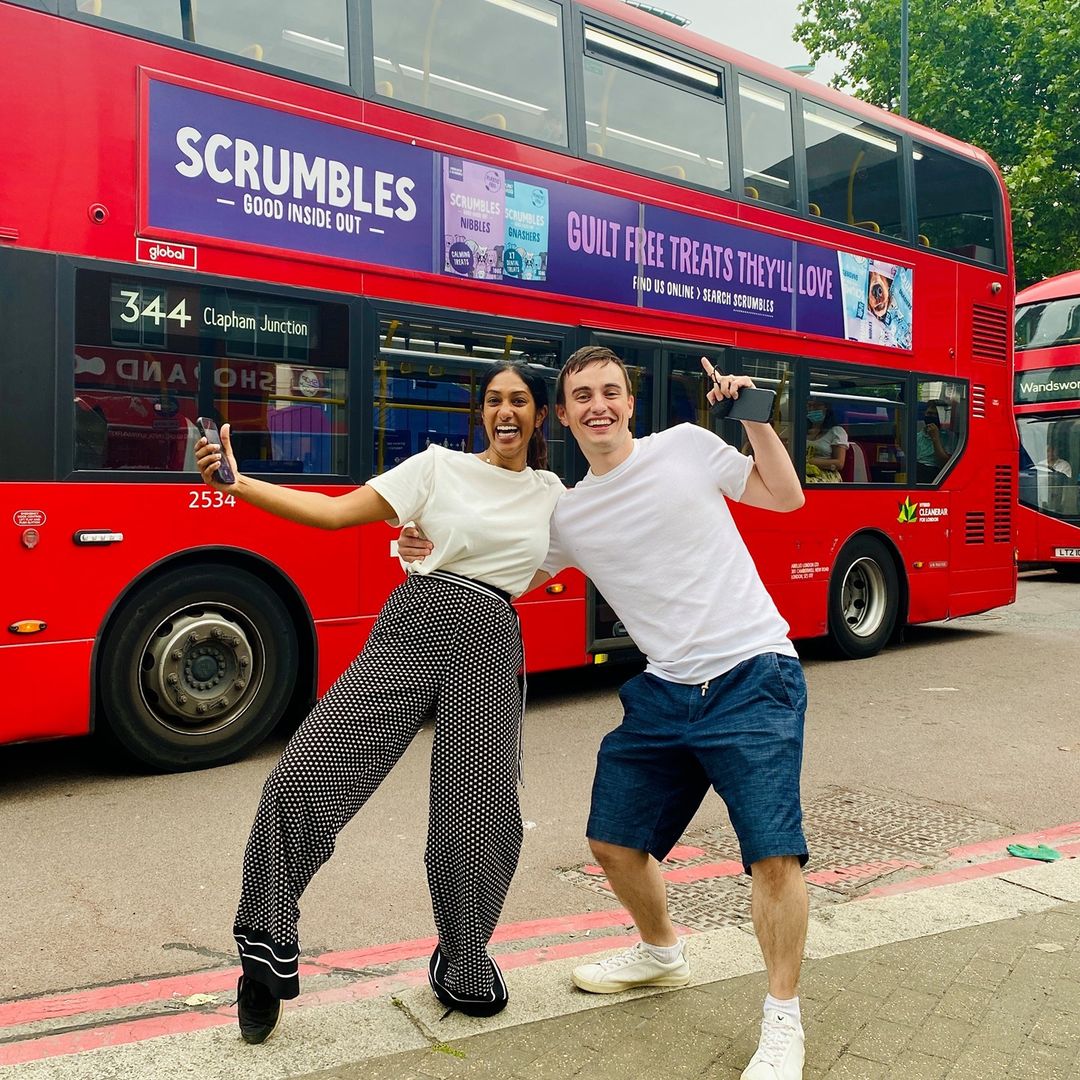 2021
You've got to be bus-ing me
Our first ever out of home campaigns went live. Luckily we got one trial board to start off, as we tried to do the design ourselves to begin with and it looked horrific.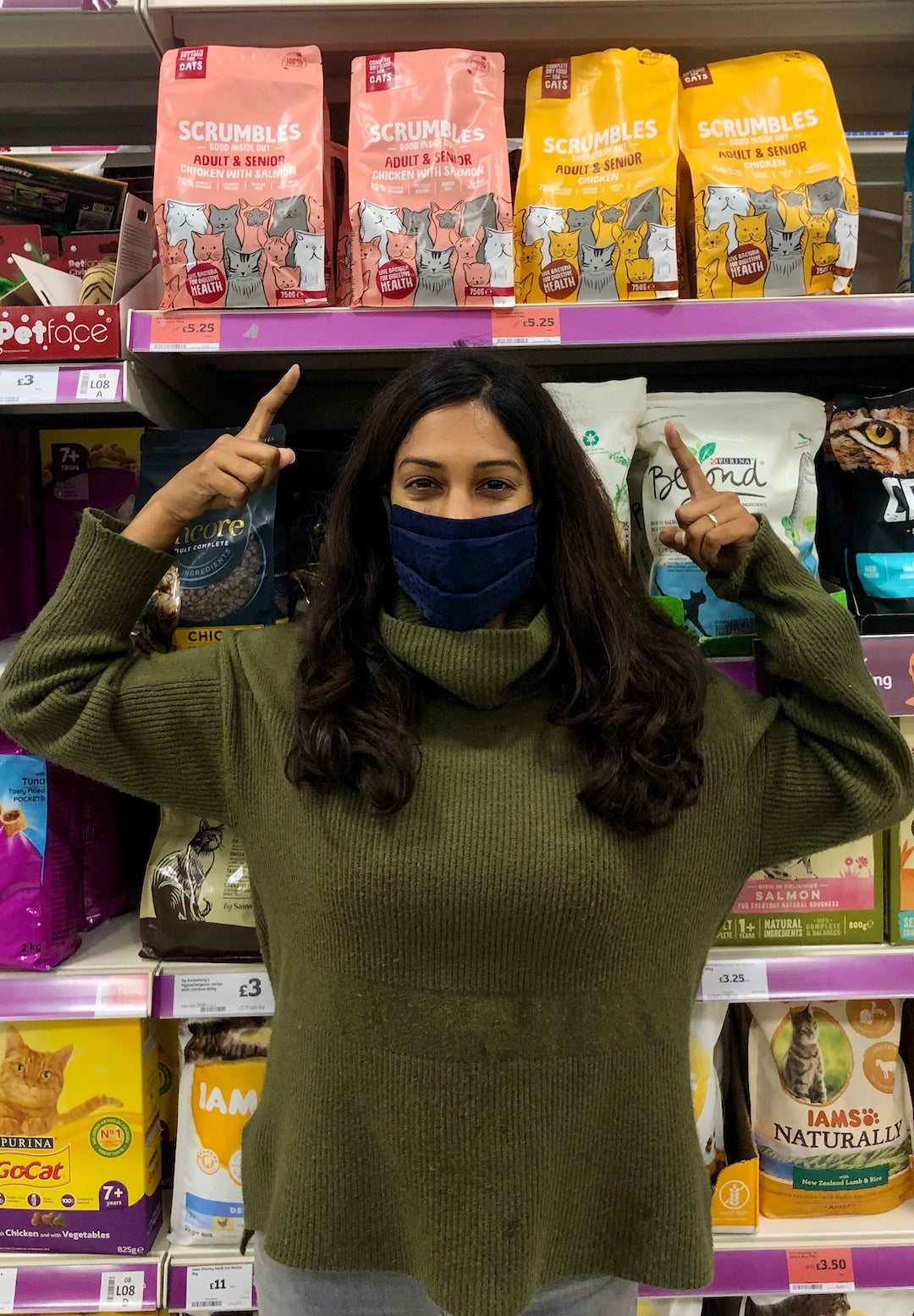 2021
The big two
A fair few Prosecco bottles were popped after snagging our first big time listing in Sainsbury's. Not long after followed by Tesco. This was also the start of the #shelfie..

2021
Mom, we're on the TV!
Our first ever TV campaign goes live. We produced it on a shoe-string budget and mentioned the word poop at least 500 times, causing at least 5 people to email letting us know just how disgusted they were to see it. Thanks Karen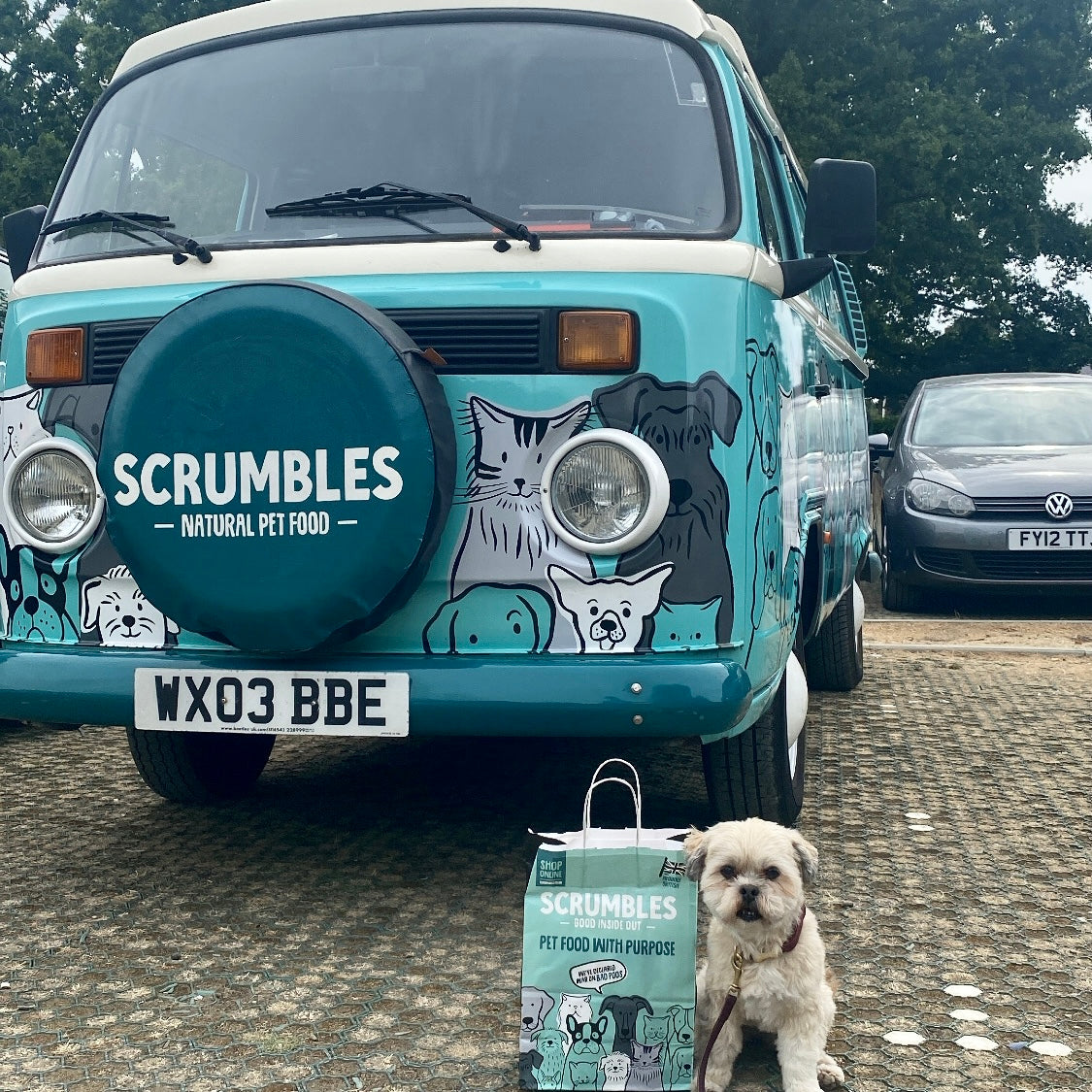 2021
A new whip to enjoy the ride!
With the journey we've had so far, we thought it was about time we Scrumbles-ified our wheels. Meet the Scrum-mobile. She's swiftly become the most popular member of our team, although we could do without the 25 break-downs she's had so far.