Digestive health
We put gut health first
Probiotics
We've declared war on smelly poops! We've squeezed in 1 BILLION live bacteria to aid digestion, support the immune system and help form pickupable poops.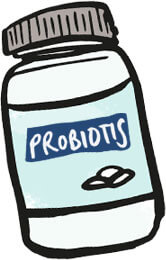 Slippery Elm
We also use Slippery Elm in our wet food and treats. It's one of our all-time favourite ingredients. A gentle yet effective herb for supporting digestive health.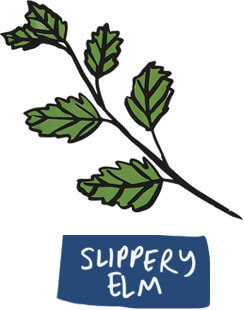 HIGH QUALITY ANIMAL PROTEIN
Protein provides essential amino acids for our furry friends to thrive but not all protein is created equally so we're picky about what we use. We choose quality, human grade ingredients (classified as category 3) including British and Irish meats from free run and sustainable sources for protein we can be proud of. Our dry foods include fresh chicken from muscle meat and for our wet food recipes, we use a mix of fresh and frozen meat including offal and carcass meat.
some of our favourite ingredients

CHICKEN
Delicious and carbon-light, this protein-rich meat is our go-to. We use responsibly sourced free-run British chicken.

TURKEY
One of the leanest protein around. Similar to chicken, it carries a lower carbon footprint.

SALMON
The Salmon in our dry dog food is certified Organic and ASC certified

TUNA
Loved by cats, we offer tuna options for an occasional treat. Tuna has a high protein content and contains plenty of omega-3 fatty acids. Our Tuna is MSC certified.
We gently steam-cook all our wet pet food to retain the nutrients.
PROPER INGREDIENTS
Made with 100% natural ingredients, our recipes are nutritionally complete, free from common allergens & nasties.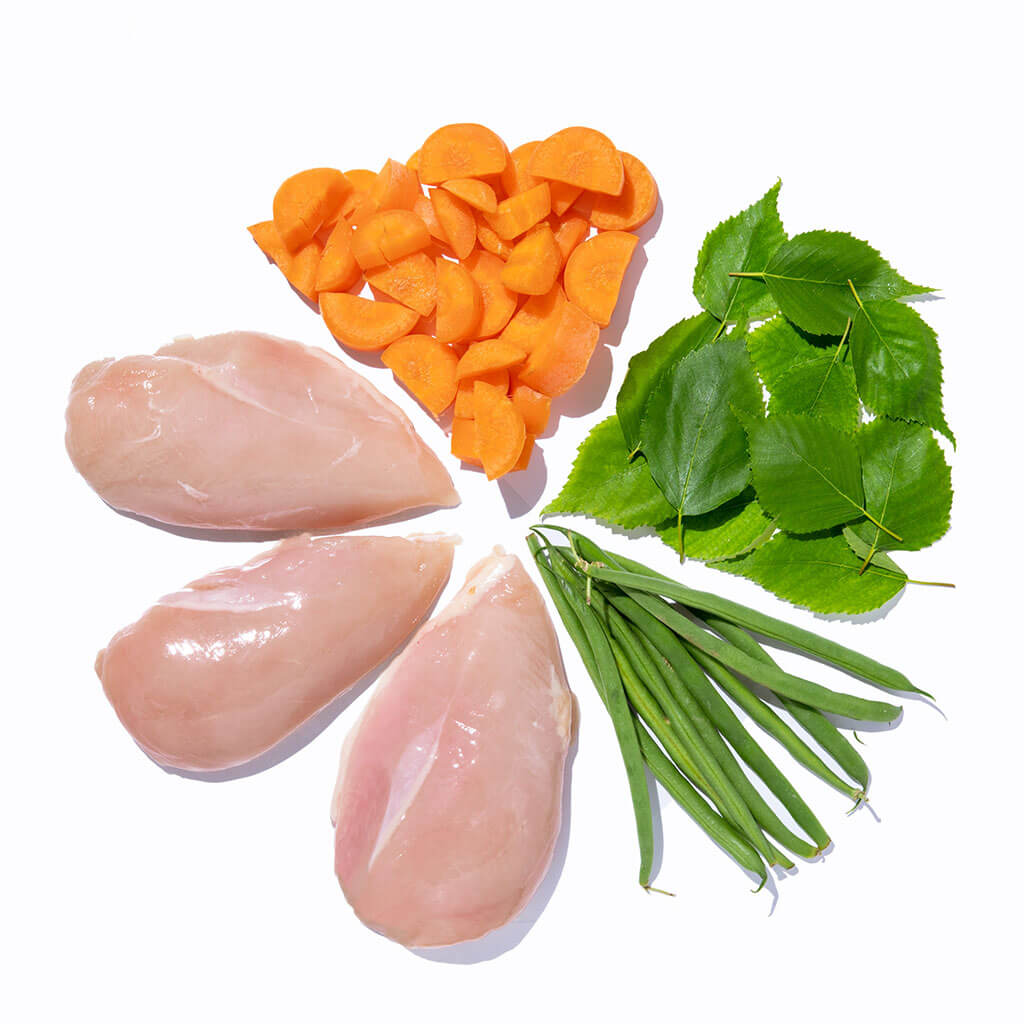 ANIMALS
We use proper, responsibly sourced animal protein for your pets and always share the sources so that you know what we put in to our recipes.
VEGETABLE FRUITS & HERBS
We believe that a varied and balanced diet is important for your pets. Our recipes use veggies and fruits that are tasty and rich in nutrients.
some of our favourite ingredients

Also known as flaxseeds, these are packed with healthy fats, fibre and antioxidants to support a healthy skin and coat, immune system and digestive health.

A high quality carb packed with fibre, and essential vitamins and minerals.
An excellent source of Vitamin A for healthy eyes as well as providing fibre and numerous minerals.

For dietary fibre and a whole host of nutrients that's gentle on tummies.
We add cranberries for supporting our cat's urinary health.

Also known as Lucerne, this veggie is a natural source of vitamins and trace minerals, such as calcium and magnesium.

Rich in omega-3 and omega-6 fatty acids to help support a glossy, healthy coat.
AND NO FUNNY BUSINESS
(what's not in our pet food)
We promise to only use natural ingredients that are responsibly sourced to deliver on quality and taste.
FREE FROM ALLERGENS
We offer hypoallergenic dog food, high-protein cat food and guilt-free treats that are free from common allergens like gluten, soy and dairy with grain free options too.
NO SUGAR OR SALT
Sadly, these can be found in lots of natural pet food - check for ingredients like "stock". Boo says boooo. Scrumbles is tasty without added sugars and salts.
NOTHING ARTIFICIAL
Our pet food has no artificial colours, preservatives nor additives.