Slowvember Sale
Slowvember is here! We know changing your pet's food is a big decision, which is why we're ditching the FOMO deals and encouraging conscious decision-making. Enjoy 20% off all month long.
Chicken Dry Dog Food
Added to Cart!
View Cart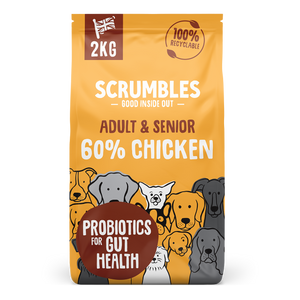 Chicken Dry Dog Food
£11.05 - £69.70
Add as One-time Purchase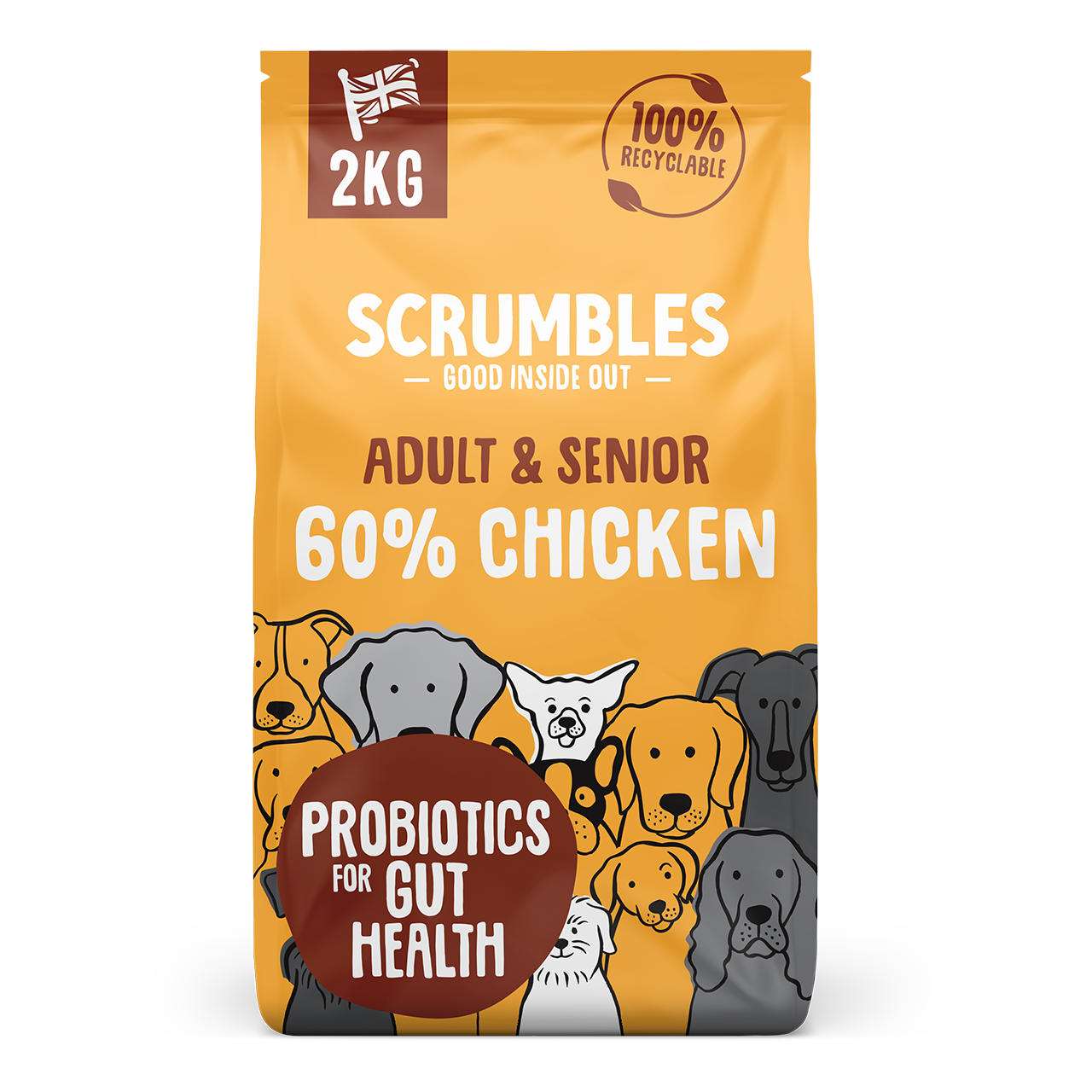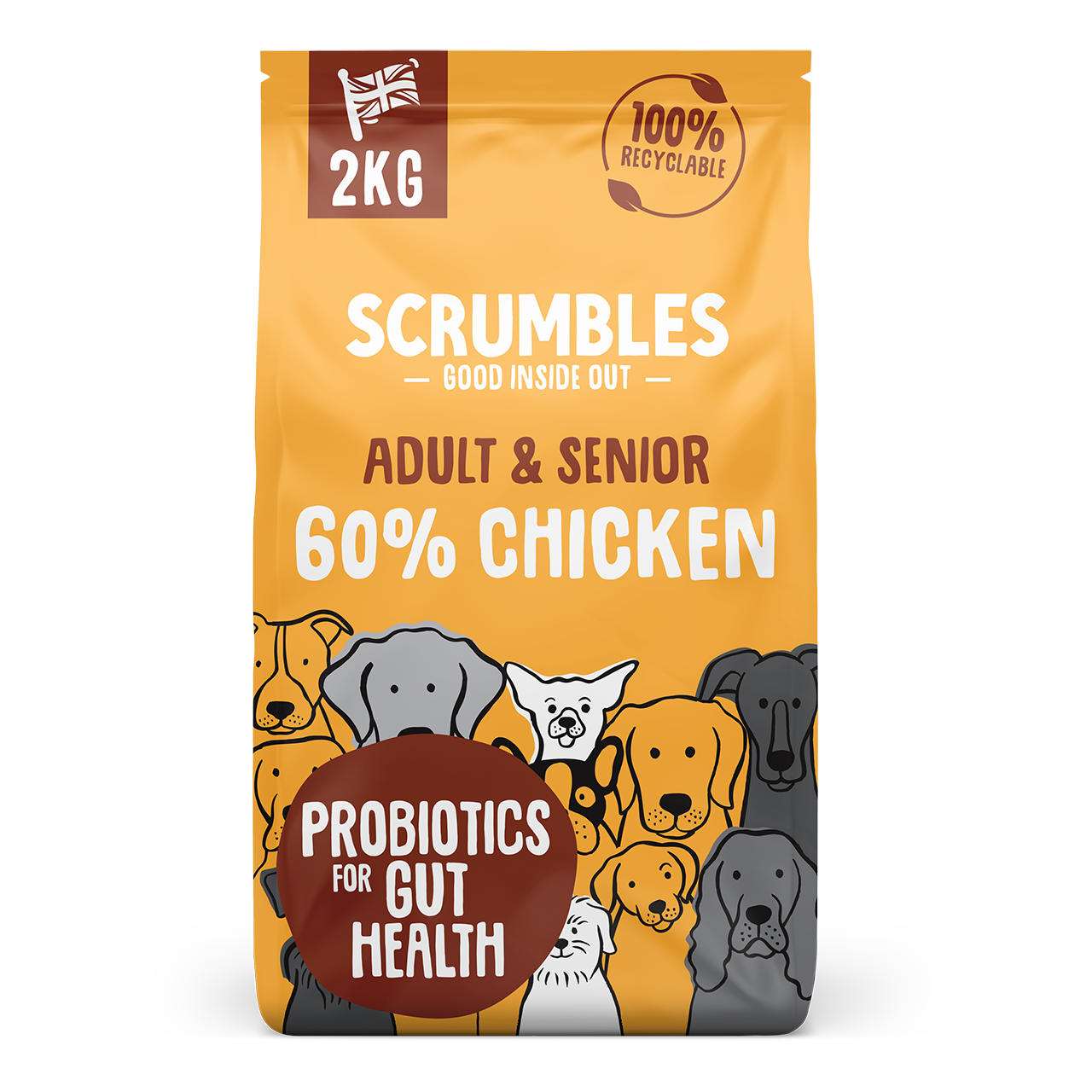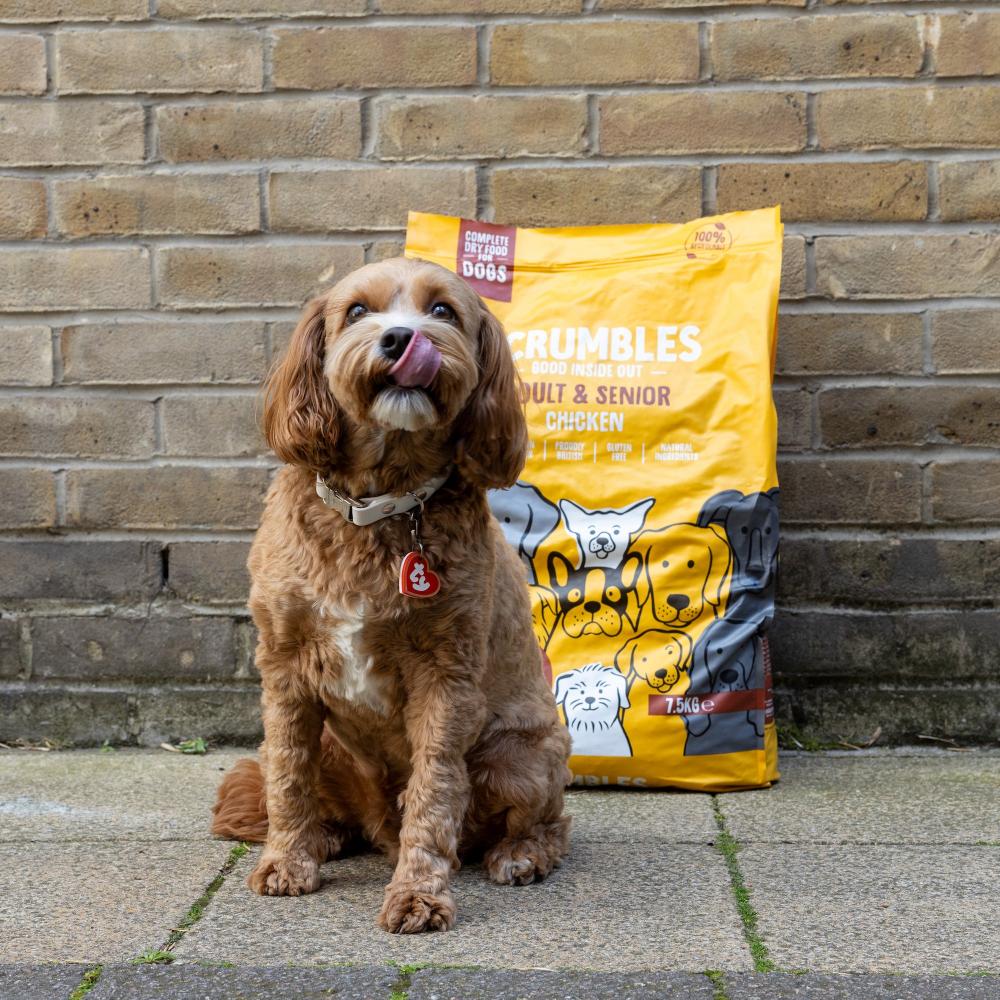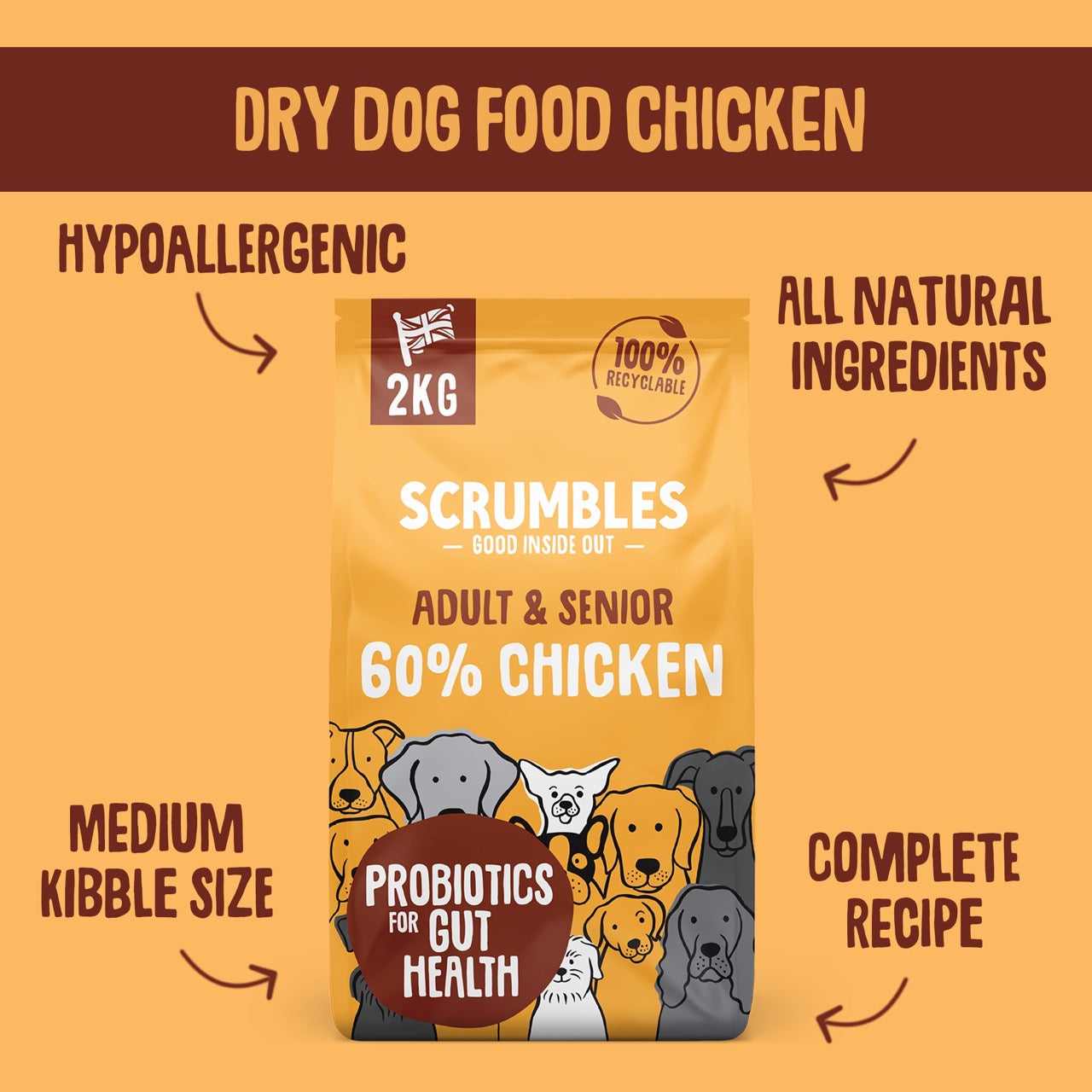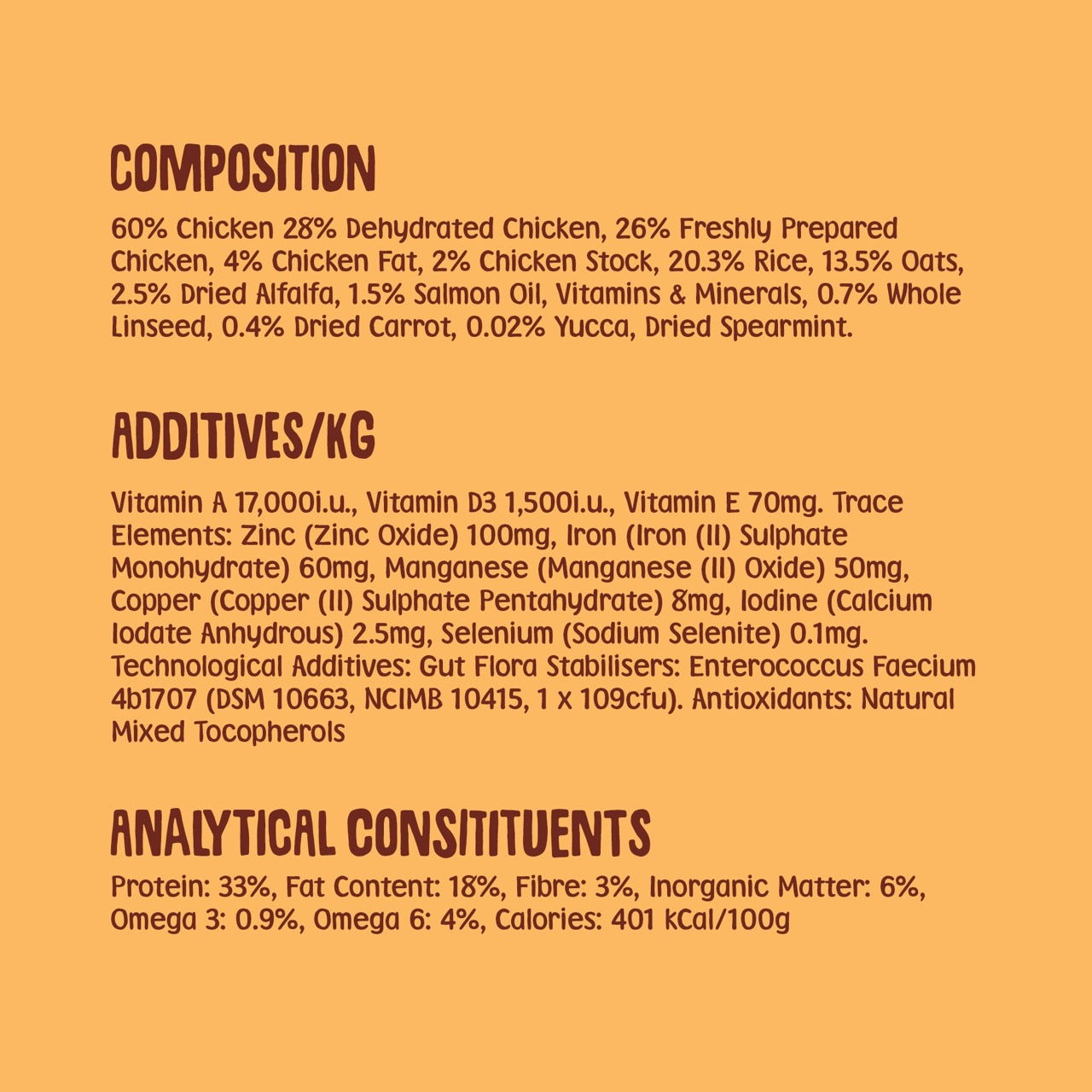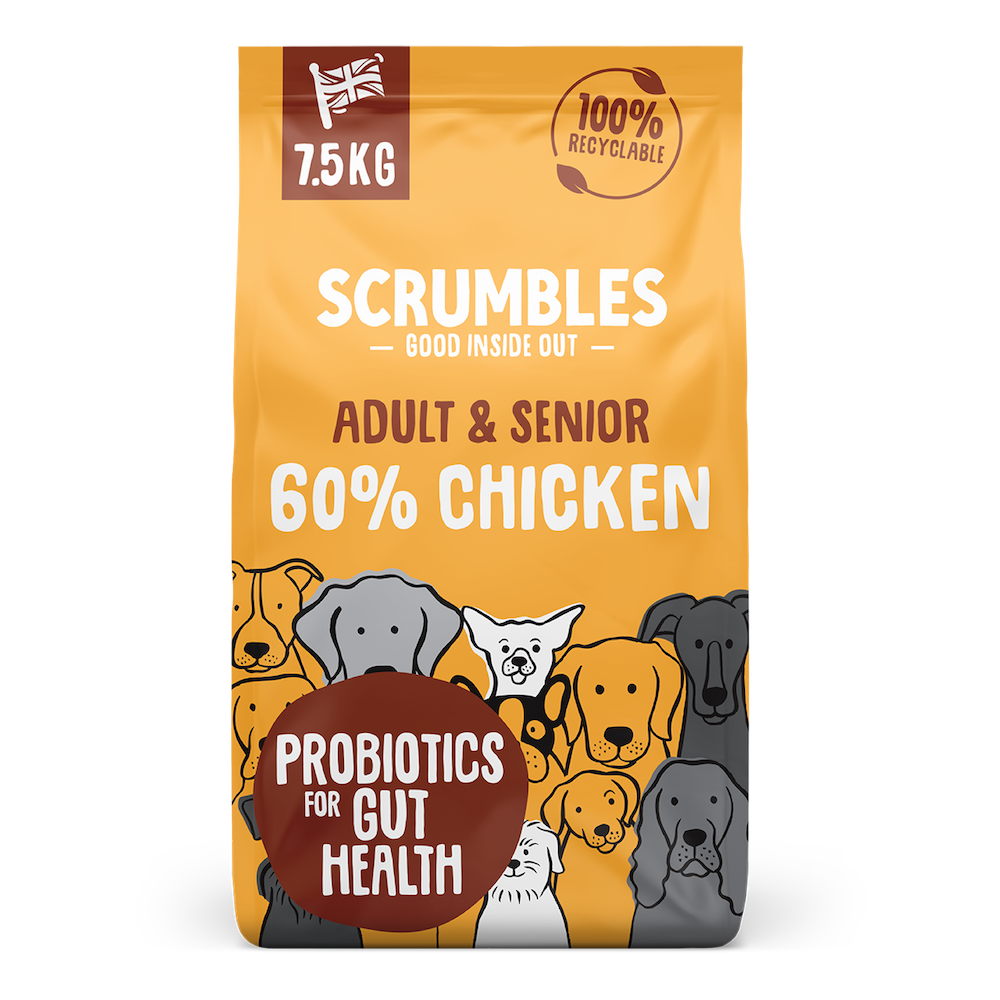 Chicken Dry Dog Food
For Dogs 8 wks+
£13.00 - £82.00
No-one wants a hungry hound! Scrumbles chicken and rice dog food is gently cooked with high quality, natural ingredients including 60% human grade, free-run chicken and added probiotics. Like all our dry food, this is a complete dog food offering everything your dog needs and perfect for sensitive stomachs. Kibble size: 13mm x 13mm
Why Me?